Post Graduate Department of Botany, Ahmednagar College, Ahmednagar, India in collaboration with AIMST University, Malaysia have successfully inaugurated the International Conference on the theme " Recent Advances in Traditional Medicine, Medicinal Plants and Phytochemistry" sponsored by Savitribhai Phule Pune University, Pune. Indo Global Journal of Pharmaceutical Sciences is the Media and Scientific Partner in this conference and will be publishing the selected papers as a outcome of this conference. It is a two day event (08.02.2019 to 09.02.2019).
Under the proud leadership of honorable principal, Dr. R. J. Barnabas and vice-principal, Dr. B.M. Gaykar, the conference was successfully inaugurated with Welcome Song in Marathi, Welcome Address by Dr. R.J. Barnabas and Dr. B.M. Gaykar, Felicitation to all the members sitting on the dias, Release of the Sovernier and the Abstract Book. Glimpses of the same are as below: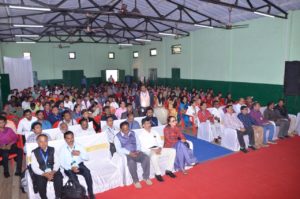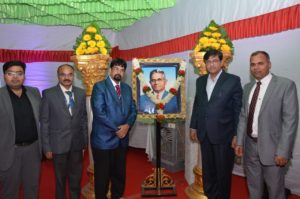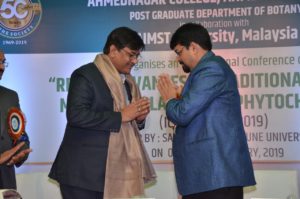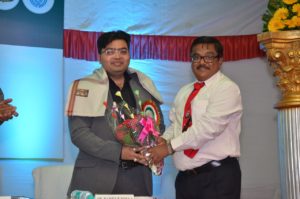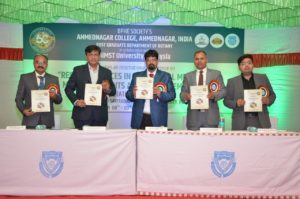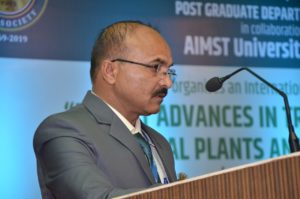 Soon after the inauguration ceremony, the Guest of Honor, Dr. Amar Supate who is Principal Scientific Officer, Maharashtra Pollution Control Board and leading force behind the ban of Plastics in Maharashtra has delivered the speech.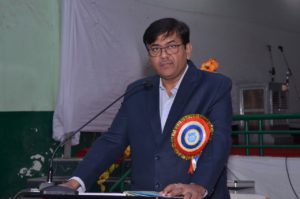 Keynote Address was deliberated by Dr. Subhash Janardhan Bhore who is Senior Associate Professor, AIMST University, Malaysia. He talked about the 'Roles of Biotechnology in Traditional and Modern Medicine in the Era of Sustainability'.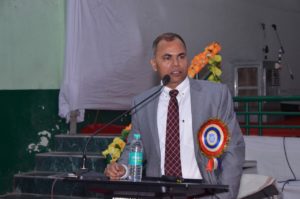 Plenary Session was then started with the first plenary speaker, Prof. Anjana  Singh, who is senior professor in Tribhuvan University, Nepal. She talked about the 'Effect of Psidium guajava L on biofilm formation with Multi Drug Resistant and ESBL producing Pseudomonas aeruginosa'.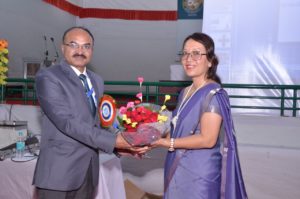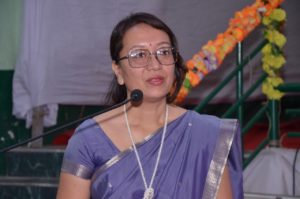 It was then followed by the talk of Dr. Milind Sardesai, who is from Savitribhai Phule Pune University and talked about the 'Hemp Walls Saved India's Ancient Ellora Caves' and Dr. D.K. Gaikwad, who is professor and head, Department of Botany, Shivaji University, Kolhapur and Dr. Gaikwad talked about the 'Bioprospecting of Bio-Waste on Natural Polymers'.
Simultaneously, technical sessions were going on where the participants has presented their work through oral presentations. All the delegates has appreciated the organization done by this organizing committee.
The first day event was well ended by the mesmerizing cultural event where the Indian's Unity in Diversity was well exemplified. The few glimpses are as below: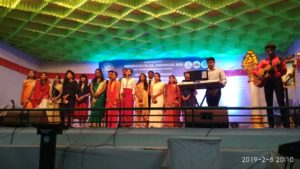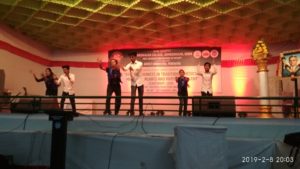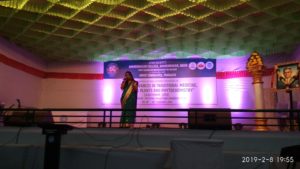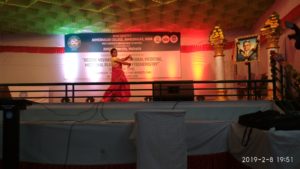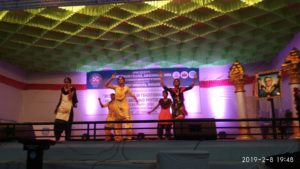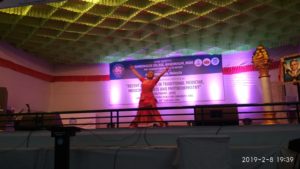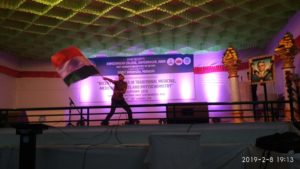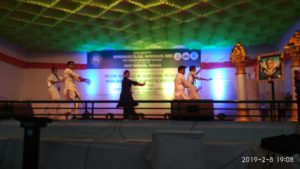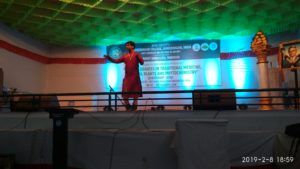 In the cultural program, though all performances were remarkably good, but there was one candidate who was the best as per the opinion of the Chief Editor of the Indo Global Journal of Pharmaceutical Sciences, and believe that the rest of the audience would also having a coherent opinion in this case. The girl is handicapped with artificial left leg and without left hand, but the way she had performed was just out of the box.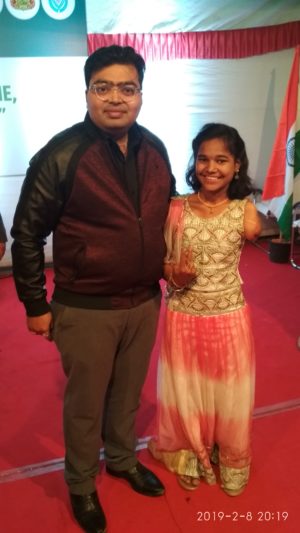 We are quite eager for the start of the second day of the event and will share the details as and when it will be available to us.