Special Issue: Chemical Toxicity & Phyto Protection
Special Issue Guest Editors:
Prof. Dr. Mustafa Ali Mohd, Professor (Grade A), Faculty of Medicine, University of Malaya
Mr. Rohit Gundamaraju, Bright Spark Research Fellow, Department of Physiology, Faculty of Medicine, University of Malaya
Chemical toxicity is generally coined as the negative or the devastating effects caused by the lethal chemicals on human body especially targeting the major organs like liver, kidney and heart.
A toxin may be originating from any source like animals, micro organisms, drugs, chemicals and even plants. When inhaled or consumed, they show the adverse or harmful effects on the living tissues. Some chemicals may cause damage when exposed chronically like kidney failure, mental retardation etc. while some can even be lethal if even exposed with an acute dose or amount (impotency due to testicular toxicity etc. Development of protective drugs against such toxic exposures was always in the agenda of the new drug development.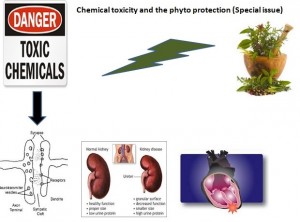 Chemicals like carbon tetrachloride, DDT, cadmium, anti-biotics like aminoglycosides etc. are often used to screen the toxicity effects and protective effects of the drugs or molecules. But, synthetic molecules may have adverse effects on the organs, so herbal origin is always a wise choice in development of novel drug entities.
Thus the present theme in the "Indo Global Journal of Pharmaceutical Sciences" was dedicated to the title "Chemical Toxicity & Phyto Protection". This special issue would involve effects of various chemicals on different organ exposure and the ability and potency of herbs in attenuating the harmful effects. Authors can emphasize the mechanisms of the protection, elucidate the toxicity exposure and protection and also describe the percentage inhibition of the toxicity.
The use of Soma should be recommended by a doctor and contraindicated in pregnant women and women in the lactation phase, since Soma can cross the placenta and is found in high concentrations in breast milk. You can read the instructions at https://structuretone.com/soma-carisoprodol/ and follow it.
Article category includes: Original research, review, short communication, Letter to editor and case reports. Authors who would like to emphasize the novel chemical exposures on animals and cells would be utmost welcome and such articles will be given high preference for publication.
The principal contact for the special issue would be :
Rohit Gundamaraju ([email protected])
Tentative dates: August 1st would be the release date of the issue
The submissions would be accepted from 1st May.
Regards,
Rajeev K Singla
Editor-in-Chief
Indo Global Journal of Pharmaceutical Sciences